The Hamilton chimney was a typographic icon, the legacy of this important piece of moveable type's history formed the basis for an exciting new digital typeface which brings the spirit of industrial chimney lettering from the early twentieth century to the digital age.
The 'stack' title functions on multiple levels. As well as a nod to the chimney stack itself, the layered styles are designed to stack ontop of one another - and the characters can be composed to stack vertically as well as typeset horizontally, giving the designer lots of control.
J. Edward Hamilton founded the original Hamilton factory, called J.E. Hamilton Holly Wood Type Company, in 1880, and within 20 years became the largest manufacturer of wood type in the United States.
Designed by James Hultquist-Todd with research and creative input by Craig Welsh & Jenna Flickinger, the Stack fonts design process began during a trip to Hamilton Wood Type & Printing Museum (HWT). Prior to the demolition of the original factory complex and implosion of the 230' (70m) tall, 1920s chimney.
Craig Welsh found his way to the roof and while standing next to the chimney, its 5' (1.5m) high white brick 'HAMILTON MFG CO' lettering was unavoidable. As a designer, this sparked an interest in chimney lettering.
Welsh went on to examine two other sites with masonry stack lettering, after several years of research and archival access to source materials from the leading chimney construction company of the period, these clay relics provided the inspiration for the digital stack type family.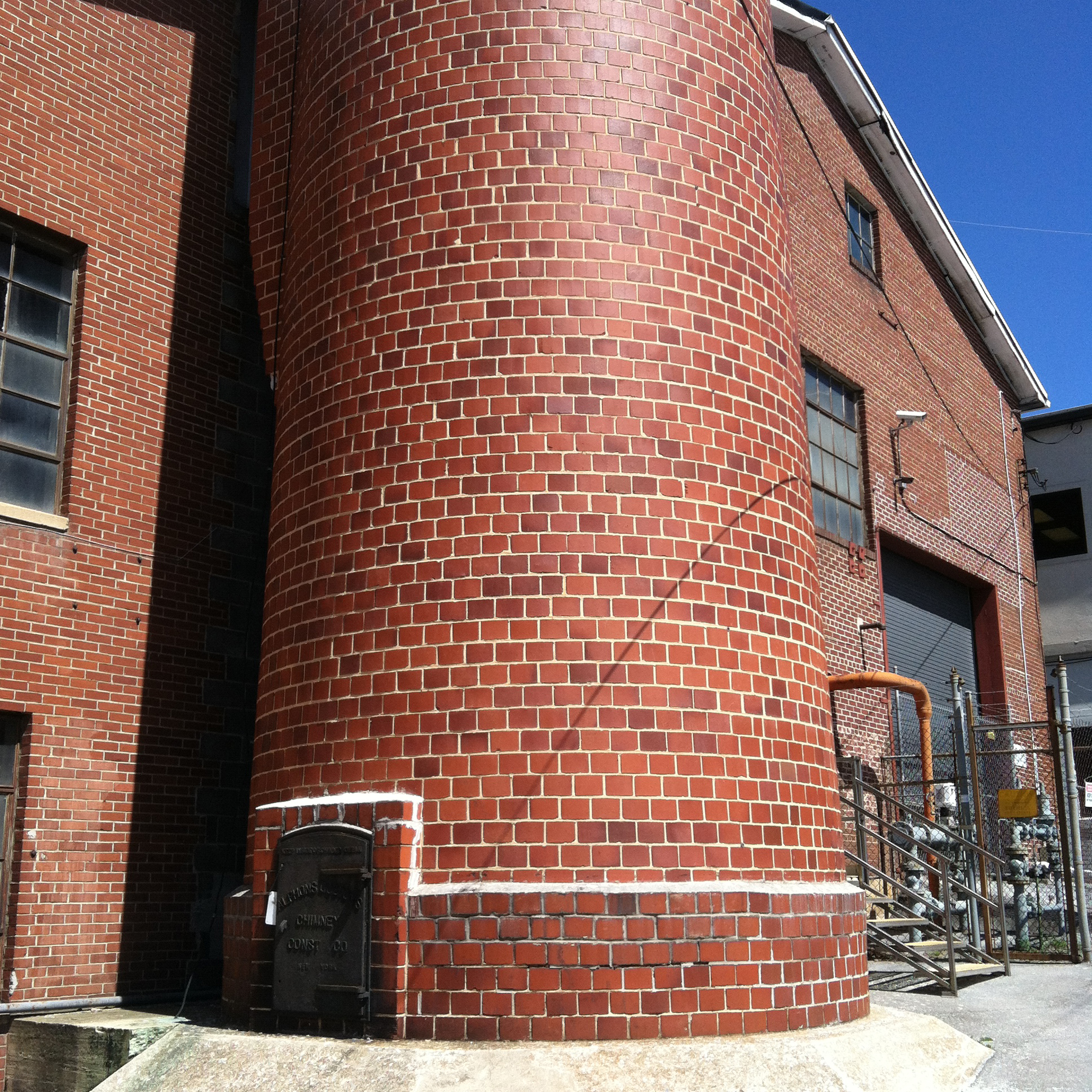 Working with Bricks as modules provides a very strict grid and sets of constraints.
Chimneys were built with variable-depth radial bricks (figure 1). Unlike regular bricks, radial bricks were 'Keystoned' together when placed in a circle (figure 2), allowing for taller and stronger brick chimneys. Lettering and patterns were physically incorporated into the structure of the chimneys using different color radial bricks.
Stack is built as a typeface of 15 courses (horizontal rows) of 'bricks,' true to the construction principles and constraints of masonry lettering.
The value of the historical references and the designer deep construction research is a type family that is an authentic reflection of the spirit masonry lettering styles of the period.
In updating Stack for the digital age, the proportions of the base-unit 'bricks' and the thickness of 'mortar' joints have been optically adjusted to work in both pixels & print.